Note- Product work has been stopped because We are bringing more features
What is a Social Wall?
A social wall is a collection and integration of social media content which is displayed in a channel of your choice. We provide you a suitable and catchy branded social wall for you or your business where you can display all your curated content from multiple social media platforms. The purely expressive social walls we develop are majorly used for live events which are integrated with highly engaging highlights and hashtags.
We provide you with the channel for your campaigns that will produce high viewer engagement and funnel the viewers to your other social handles. All in all, we are widely known for all kinds of social wall development which are interactive and best for marketing and ad campaigns.
Support multiple social platforms
We support multiple social media networks. Pick suitable social media channels and start creating best social wall for your business
Activate Social Wall Easily
Step 1

Collect

This tool will pull out all your content from every social media platform or any source and curate it for you in a single stream.

Step 2

Moderate

The designing and moderation that this tool is integrated with provides you with a world-class social wall for you or your business.

Step 3

Personalize

Hassle-free work and interface to make it easier for you.

Step 4

Publish

It's a solution for many campaigns and events.
Social Wall For Website Or Display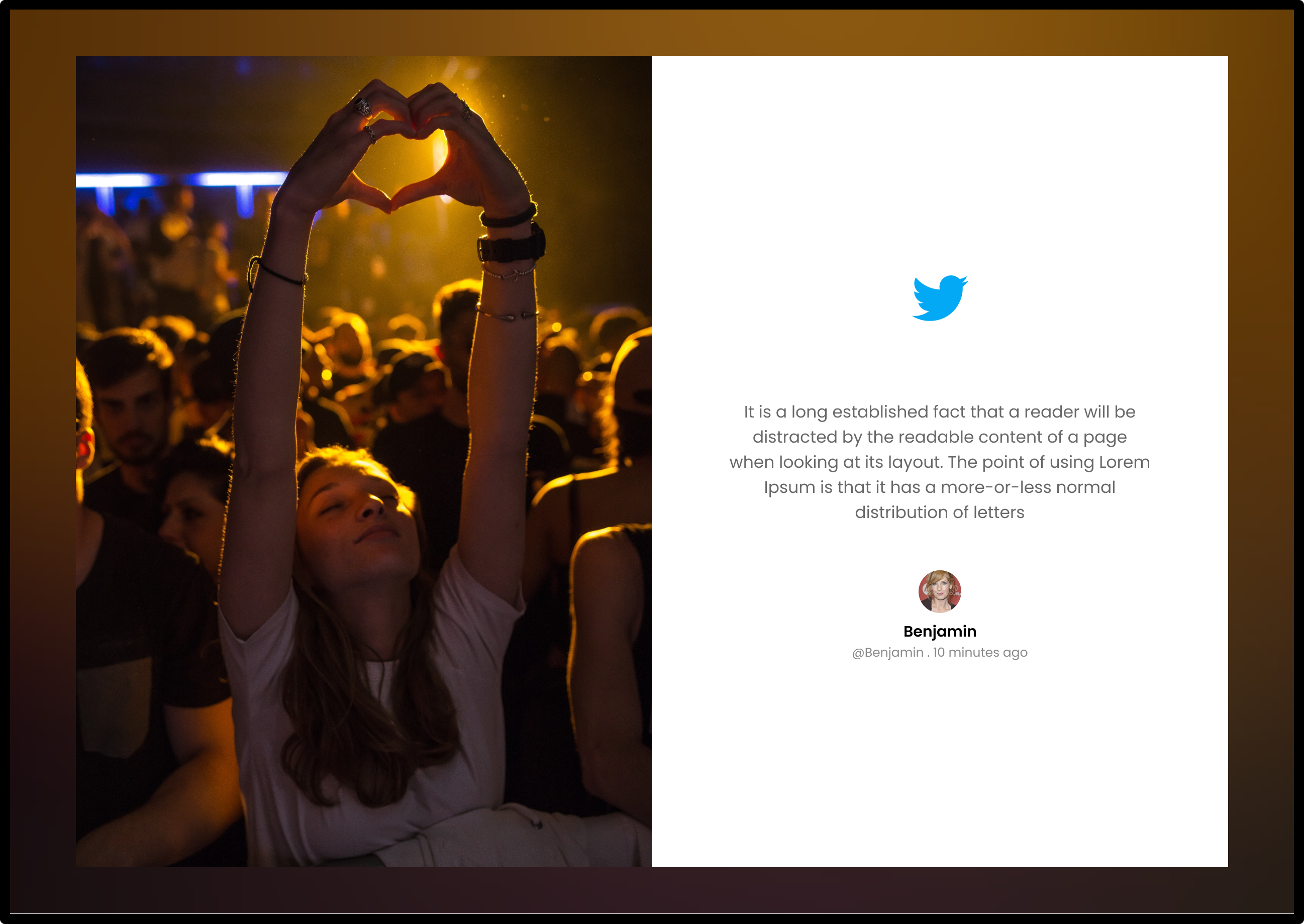 Events
Social Wall for In-person, Virtual or Hybrid Events
Organizing content - The hectic tasks of arranging and managing content on your wall can be eliminated completely.
Events - Channelling and feeding the highlights or the event itself can be difficult if you don't have a proper medium and aggregator. We offer you the hassle free and seamless way of presenting your event in the most cleanest and organized way to your audience.
Websites - It can be very tedious to be consistent in updating and organizing the data and that combined with the design elements can be difficult. We provide you with the technological advancement of executing such operations with utmost ease by our tool.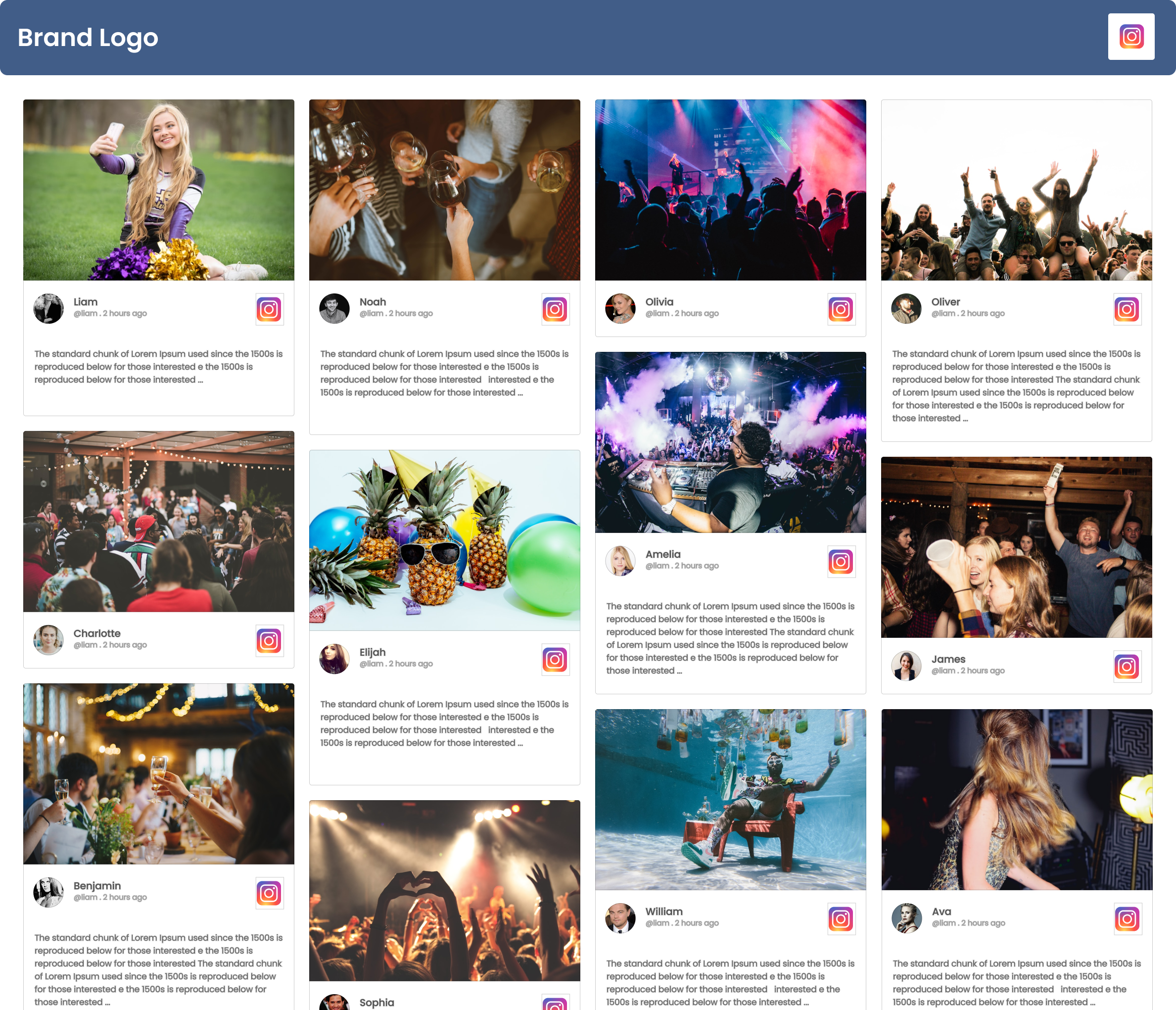 Websites
Social Media Aggregator for Website Embed feed
Social media content can be easily channeled to your website to make it more interesting by updating it with live updates.
Link all your social platforms with your website with the best-in-class tool.
We provide the most efficient and optimal methods which makes the embedding process more easy.
This will generate a steady and instant stream of update in every social platform which will eventually be factored in building the trust between you and your audience.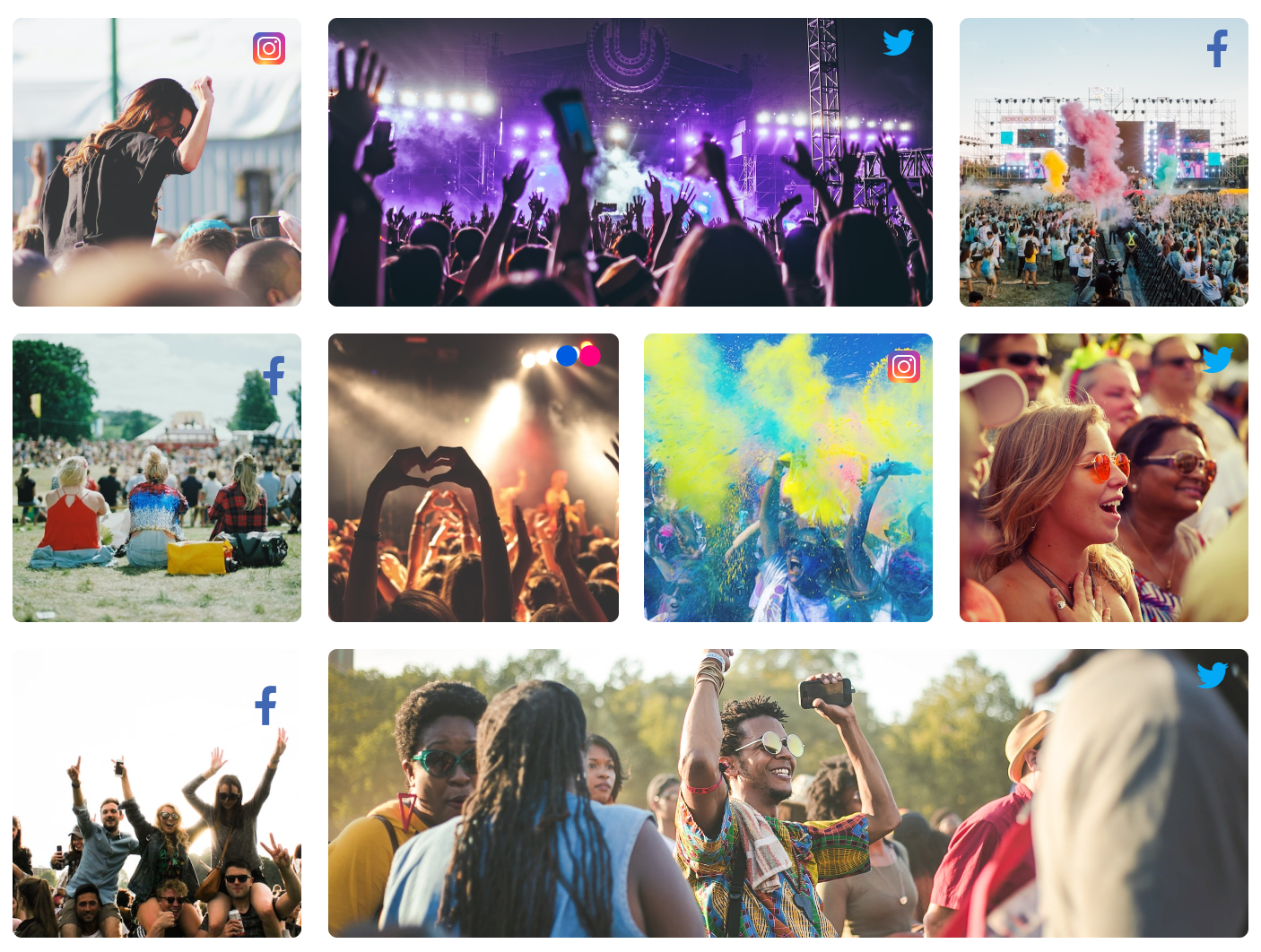 Campaigns
Social Media Wall for Hashtag Campaign
Giving good viewer gains to the partners in terms of viewership by conducting successful campaigns around every social platform. We provide the most efficient and optimized solution for your events, hashtag campaigns, & website. We are the best in terms of delivering your content in the most likable and trendy manner. We are branched to many well-known technology giants which will give you the global exposure you or your business need.
About us
We are a community that will help in providing the reach that you or your business deserve. The best-in-class tool we offer has everything you need for your event, campaign, and website. We are a one-stop shop for all your requirements for collecting, moderating, and curating the best content out of your socials and provide you with the most elegant channel for displaying your highlights or content.
The tool we provide gives you the utmost level of design and flexibility to choose the unique designs and options to customize. Not only this, we have the most secure filters that will help in the automatic detection and prevention of vulgar content. We can join our hands in making the social media community for you.
How are we best in class
We help the viewers in experiencing your content.
The campaigns that will empower your brand and build trustworthiness.
We are known for the type of engagement of viewers by showcasing your moderated and curated highlights from all sources.
We use your existing users or viewers to advocate for your campaigns which provides an influential touch to your campaigns.
Features that will make social wall standout
Multiple Themes
The themes are highly trendy and catchy depending upon the type of content.
Design & customization
We offer you the flexibility to use genuine and likable customization and design options.
Filters
You get to choose the filter to discard the use of certain words or even users which will help you in levitating your standards.
Private post uploads
We also provide a convenient way for the users to interact with your social walls by a seamless way of uploading the content directly to your wall.
Profanity filter
The security filters we use are best known to reduce the chances of profanity by blocking & discarding the vulgar or any unwanted terms automatically.
Analytics
The performance analytics will create a complete visualization of how your social wall is performing.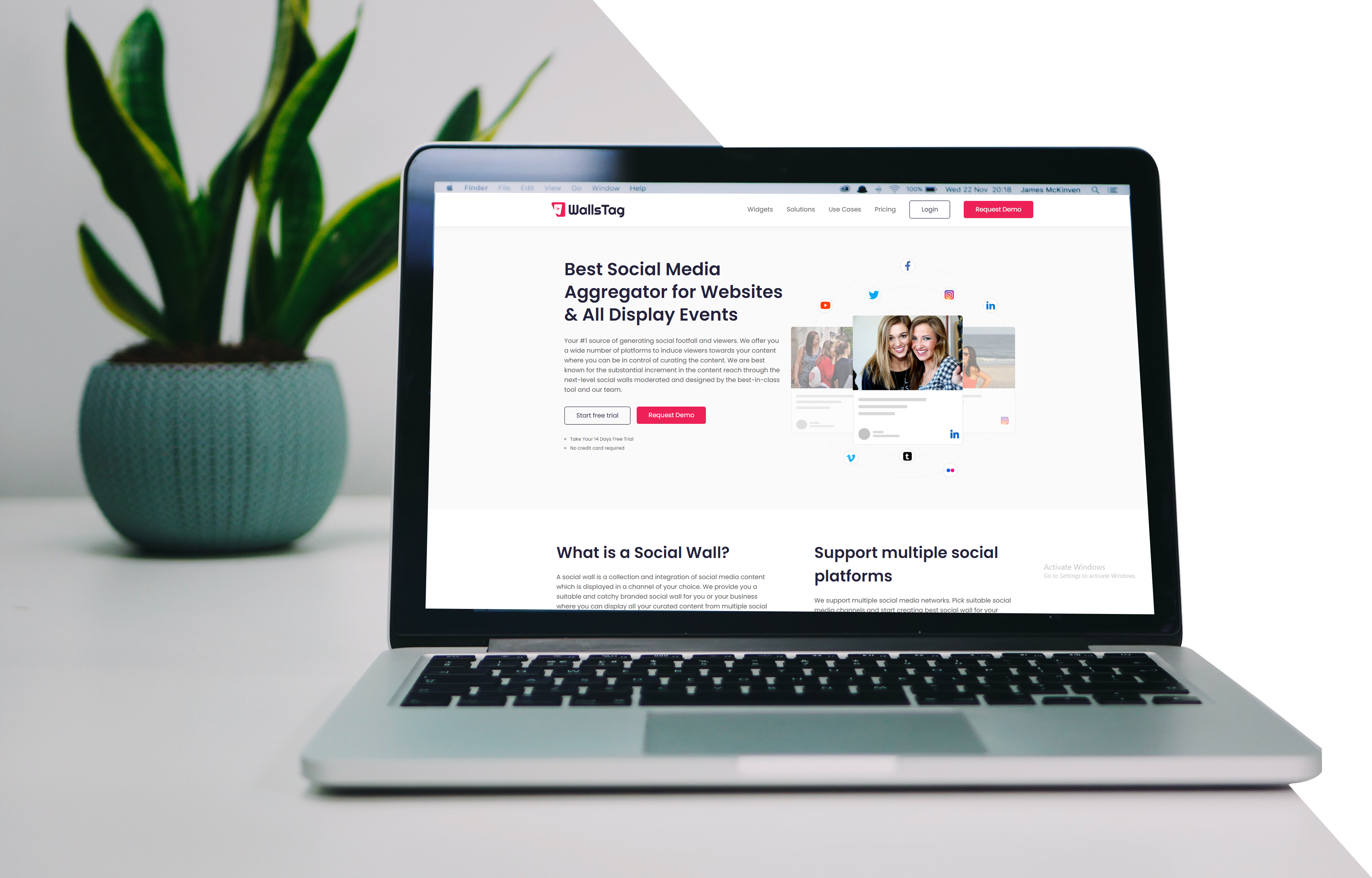 Why WallsTag Platform
The flexibility of displaying and curating the content. You can develop the type of interaction you want in your social walls which will transmit the sparkling content that you intended to a massive audience. Our tool is fitted and available for every business and content creator in addition to the dedicated features and support options for your social wall.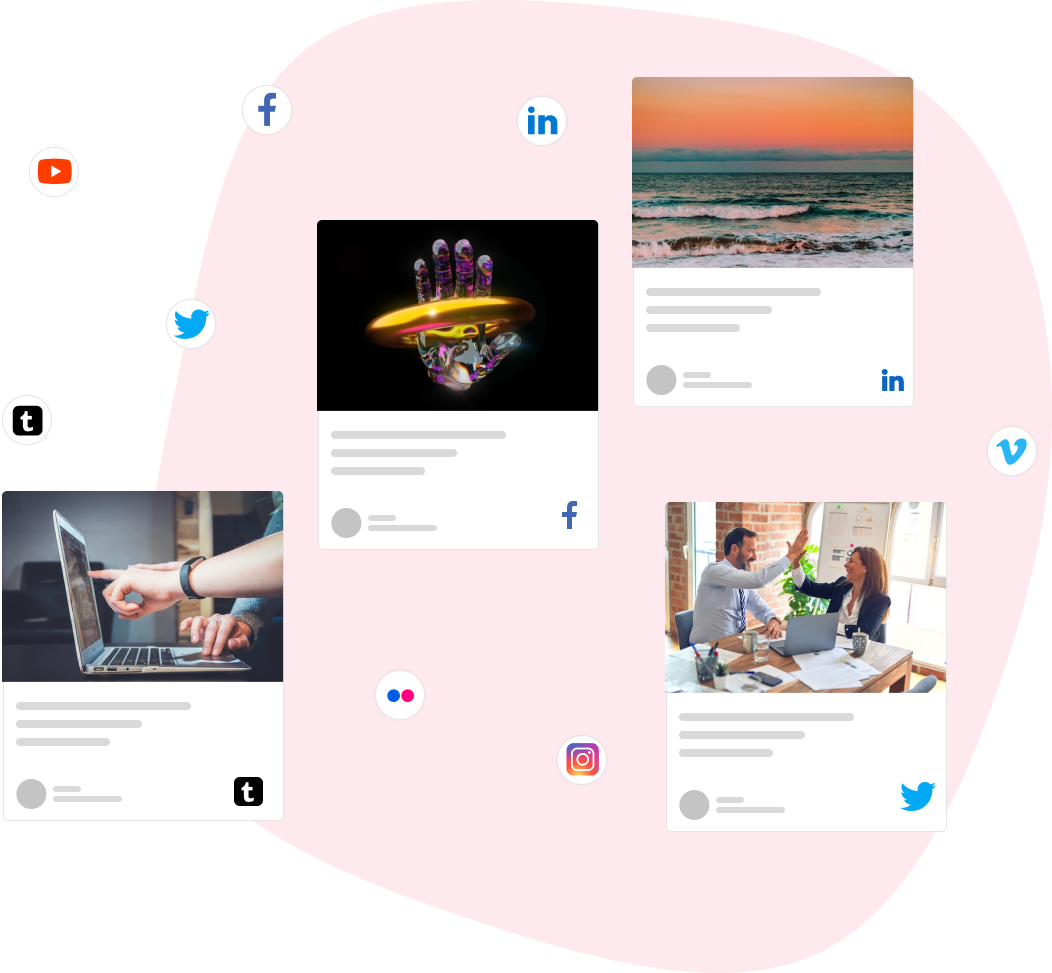 Perks you get with our tool
More interactive engagement to your viewers
Helps in showcasing your or your business's benchmark and highlights
Building the trust you want with your viewer-base
Give the worthy touch and global exposure that will also help you with your KPIs
Efficient and effective solutions for your events, campaigns, & website
Embed the tool with any social media-based technology and tools
Developing the community of your viewers that can relate themselves with you or your business
Increase the dwell time with the content and its curated design